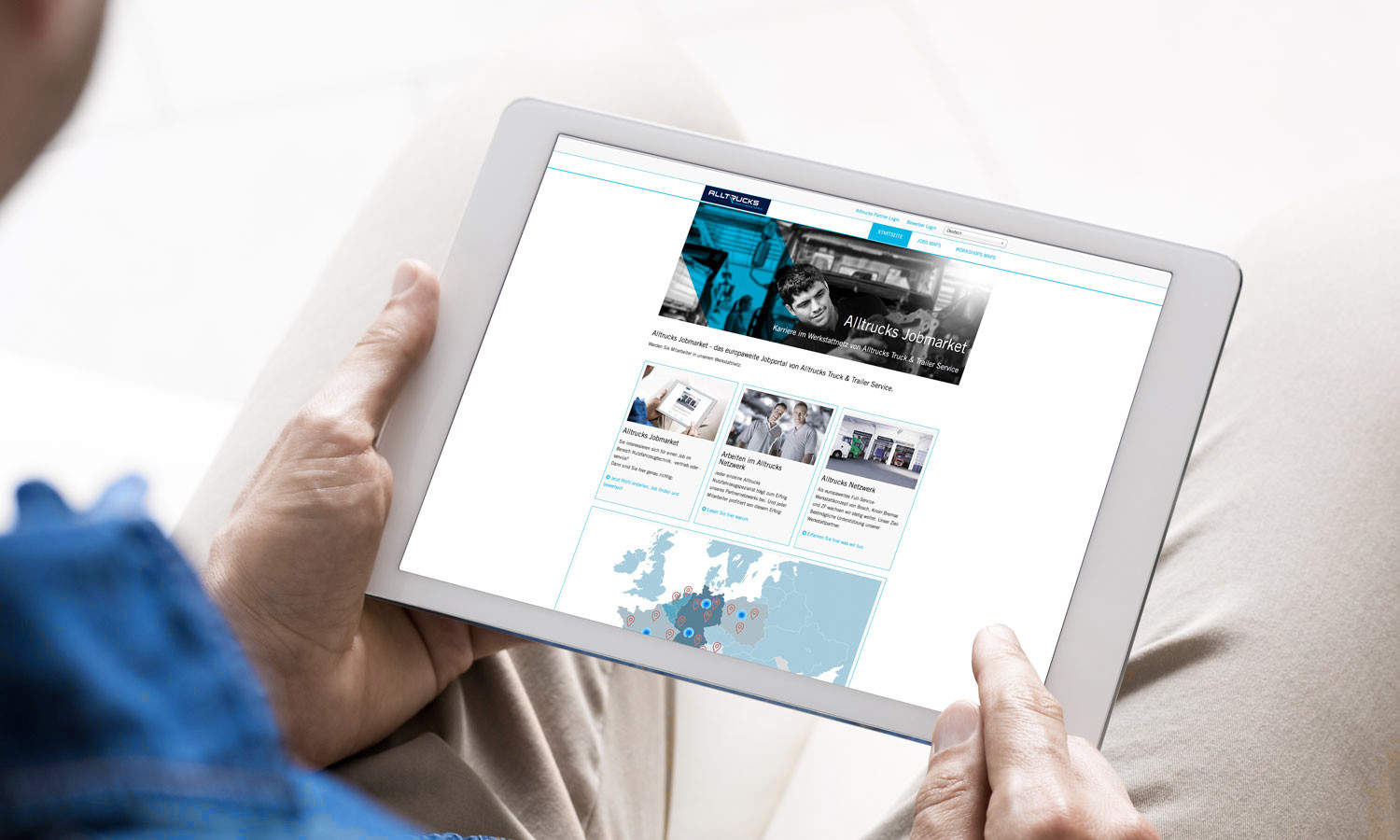 Successfully finding your dream job in the commercial vehicle industry
Our partner network includes over 600 Alltrucks workshops all over Europe. As a candidate, you will quickly and easily find multilingual job advertisements and all relevant workshop information from our network partners throughout Europe in our Alltrucks Jobmarket. All you have to do is to create a profile.
The advantages of our Alltrucks Jobmarket at a glance:
Up to date overview of all vacancies at our Alltrucks partners in Europe
One-time creation of a candidate profile and application for jobs with just one click
Easy contact and direct interaction with workshops in your language
Workshops can use the candidate map to find and contact you proactively
Comprehensive information about the industry, workshops, your application and much more...